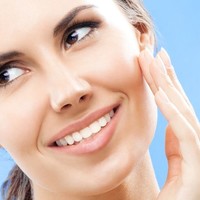 Our skin is our calling card. With the right care it is possible to have beautiful, well-groomed and radiant skin for a long time. There are many essential oils that are good for the skin. Below are some tips for different skin types.
Dry skin
The most suitable essential oils that support dry skin are: Geranium, Roman Chamomile, Lavender, Black Spruce and Salubelle.
Recipe: Mix 3 drops Geranium and 1 drop Sandalwood in 1 teaspoon jojoba oil and apply to dry skin.
Sensitive skin
Essential oils suitable for sensitive skin are: Neroli, Lavender, Magnolia, Geranium and Jasmine.
Mix 1 drop in 5 drops of Fractionated Coconut Oil and apply to your face.
Oily skin
The products of the HD Clear line can balance oily skin. Think of the HD Clear Foaming Fish Wash, HD Clear Facial Lotion and the HD Clear Topical Composition.
Essential oils that can be supportive are Lemon, Frankincense and Lavender. Dilute with Fractionated Coconut Oil and apply to skin.
Dehydrated skin
For the body, the SPA Hand & Body Lotion is a very nice product to add a few drops of Geranium, Lavender or Salubelle and to rub into the skin.
For the face, you can add a drop of one or more of these oils to the Moisturizing Cream from the Essential Skin Care line.
Aging skin
To promote smooth and glowing skin, you can use the following oils:
Salubelle, Frankincense, Myrrh, Lavender, Geranium, Spikenard and Rose.
Add 1 or 2 drops to the Anti-Aging Moisturizer or to a base oil.
The Tightening Serum and the Vérage skin care line have been developed for this type of skin.
Would you like a tip for a different skin type, please don't hesitate to contact us.