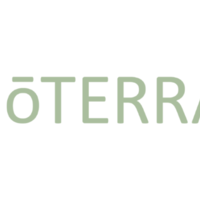 doTERRA is Latin for 'Gift of the Earth'.

If you have ever enjoyed the scent of a rose, you've experienced the aromatic qualities of essential oils. These naturally occurring, volatile aromatic compounds are found in the seeds, bark, stems, roots, flowers, and other parts of plants. They can be both beautifully and powerfully fragrant. In addition to giving plants their distinctive smells, essential oils protect plants and play a role in plant pollination. In addition to their intrinsic benefits to plants and being beautifully fragrant to people, essential oils have long been used for food preparation, beauty treatment, and health care practices.

When you choose dōTERRA®, you are choosing essential oils gently and carefully distilled from plants that have been patiently harvested at the perfect moment by experienced growers from around the world for ideal extract composition and efficacy. Each dōTERRA essential oil is also carefully and thoroughly tested using the strict CPTG Certified Pure Therapeutic Grade® quality protocol. Experienced essential oil users will immediately recognize the superior quality standard for naturally safe, purely effective therapeutic-grade dōTERRA essential oils.

Would you like personal advice? Call or mail us on [email protected] what you would like an oil for and you'll receive a personal advice.

Try your favorite oil. Pure bliss guaranteed! 

Are you ordering from another country than The Netherlands? Then you may have your order quicker and pay less shipment cost if you order through this link.